Antiviral coolers for vaccine transport
It is not new that we know the versatility of micro and nanotechnology. Well, in the face of a major global logistical challenge for the transport of vaccines, TNS's antiviral solutions offer the extra security that all vaccine transport boxes should receive.
What are antiviral coolers?
You have possibly used a conventional cooler. Coolers are those where we store food and drinks during trips and tours, in order to keep the interior at low temperatures.
Well, if you know them, you may have come across dark spots from microorganisms found there.
And have you ever thought about having those same microorganisms in the box that will transport your vaccine? Here comes TNS and its antiviral additives.
Read more: 5 benefits of applying antimicrobial additives to your product
Race to vaccinate the world
In order to mitigate the negative impact of the pandemic COVID-19 in the world, at the beginning of 2020, researchers were looking for molecules with potential success in combating COVID-19.
In the race for the vaccine, different names have emerged over the past year with different efficacies, however, all of them with potential for widespread use around the world already in 2021.
Among them, we have: Sputnik-V, Pfizer or Biontech, Coronavac, Oxford and others.
Regardless of which or which vaccines will be successful in the short term and will contribute to the mitigation of the pandemic that the world is experiencing, it is known that in addition to the vaccine being a great challenge to be passed through in its development, their logistics, in order to guarantee quality delivery worldwide, will be somewhat challenging. See the table below:
Particularities of each vaccine regarding storage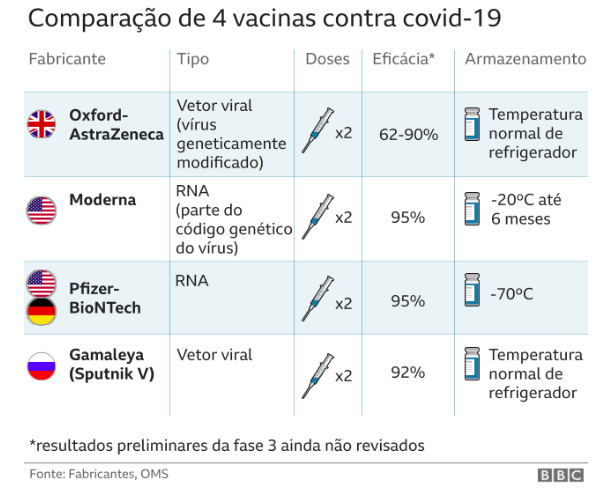 With logistics and storage being a latent challenge given the conditions that are prerequisites for quality – all refrigerated - the transport chain will require a series of quality and tracking services that we don't even know about yet.
Let's think together: once a batch of vaccines has been contaminated or has, for some reason, its effect altered due to transport or storage, this can result in the safety of thousands of people, not to mention that countless doubts will arise regarding vaccine.
Read more: Nanotechnology as an alternative to hospital infection
There is no logistics without thermal boxes
Countless EPS transformers are currently working on projects related to this challenge, they are certainly competing with each other to ensure -1 or -10 degrees celsius more of thermal stability, however, it is known that this is not the only challenge.
When demanded for solutions of this content by the polymer market, the TNS team directed its efforts to deliver to EPS formulators – Expanded Polystyrene or famous Styrofoam – an easy-to-use solution that could be incorporated into the molding of EPS beads, without altering the formulation of each factory and providing antiviral efficacy proven by internationally recognized standards.
Antiviral: Extra protection for vaccine boxes
With TNS antiviral additive food grade, EPS formulators or expanders will be able to design the most varied vaccine transport boxes with an effective, low-cost and easy-access differential with our team.
This is possible because the TNS formulation does not alter the pearl produced by the manufacturers (normally kept secret under lock and key). The additives are carried out in subsequent processes, sometimes even during molding, according to the customer's industrialization plant.
With extensive durability, that is, while the styrofoam structure lasts, the antiviral effect remains active and with proven action in the first moments of contact of the virus with the thermal transport box.
Such technology is a great novelty for vaccine boxes, but, differently from other sectors, where TNS customers already know it for similar application in textile articles and polymers conventional.
Such an appeal is extremely important in this tremendous moment of change in our lives.
The extra antiviral functionality becomes even more relevant since cross contamination can be considered as a new vector of viral or bacterial contamination in the transport boxes.
Read more: Cross contamination: what it is, and what precautions should we take
These which today can be the lifeline for logistics, tomorrow, if not well produced and controlled, could be a new vector of contamination.
Antiviral coolers are another initiative of TNS in the fight against the pandemic.
Since March 2020, we have a good fraction of our researchers working daily in actions against cross-contamination, and this is just one more successfully conducted by our technical team TNS.
Conclusion
Here we have one more important reason to invest in hard science. In a world that is increasingly digital, we sometimes forget the importance of new materials, chemicals and scientific research and the benefits they can bring us.
The joy of having access to a vaccine so quickly is immense, just now, we must continue with the best cleaning protocols and constant use of virus and bacteria to get back to our common rhythm.
Even with so much pressure to obtain the best possible thermal box option, the team of TNS specialists are available to share samples and assist in proving the effectiveness against different viruses and bacteria of interest.
Contact us by email contact @ tnsolution and learn more.
Did you like the post? So leave your comment and don't forget to share on your social networks! Access more exclusive content by subscribing to our canal do YouTube, following our blog and following TNS on LinkedIn, Facebook e Instagram.